High Quality Electric System Sliding Gate Opener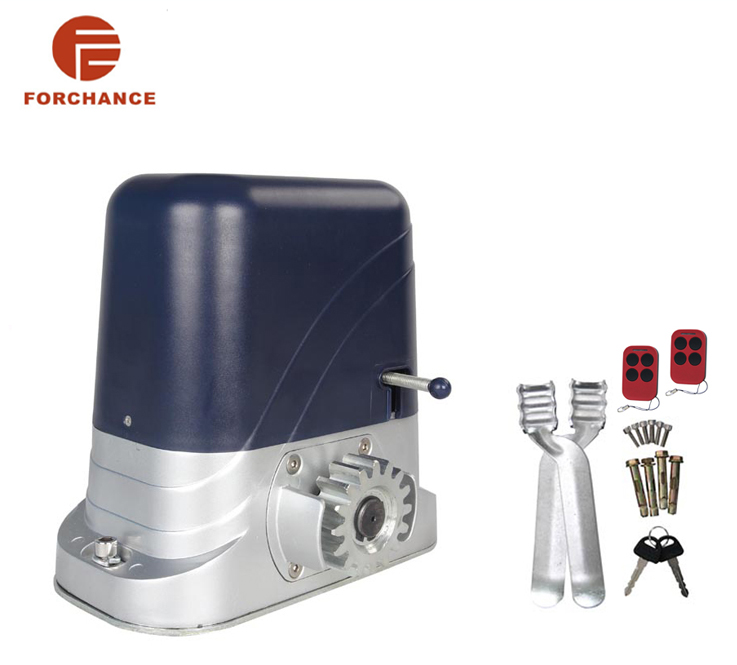 Today,I introduce a product Sliding Gate Motor to everyone.The Remote Control Sliding Gate Motor of Control Panel main features:
The structure of integrated mechanic part and electronic part with built-in control panel, no any external controllers needed. When power failure, use a alien key to release clutch, and push the door manually.
Gate auto stop and re-open when an obstacle is encountered. Auto close time can be adjusted from approximately 3 to 120 seconds. Nice design, heavy duty working with copper motor(many supplier use aluminum motor), copper worm gear. DC type can put transformer and back up battery inside. AC system have 600KG, 800KG, 1300KG for your optional.
The Sliding Door Automatic Door Opener not only these main features,but also it can do like this.
Single button can finish all the control command (such as close, open,stop.) ,adjust the output power of motor. the working time of motor. program the time of auto close. set auto close when restored power after power off. Have the terminals for photocell, loop detector, IC card reader, alarm light etc. It can march 30 remote controls at most.